The CSB, from Erie, Colorado, is a variety rock band that plays whatever tickles its fancy!
Since its founding in 2015, The CSB has established a hard-earned reputation for charting its own path covering rock staples from all eras, while emphasizing deeper cuts as much as crowd-pleasers.
The band is currently working on its third album, featuring eight originals and two covers, slated for release next year.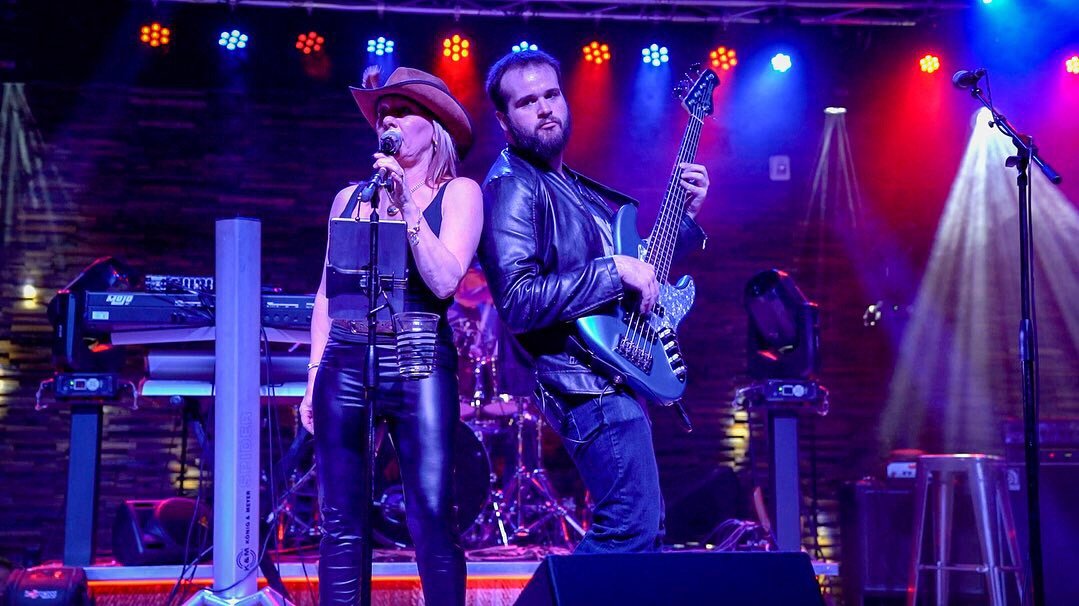 INFO ABOUT the CUSTOM SHOP- BAND:
Style: Rock, Variety


Instrumentation For 5 Piece: Drums, Bass, Guitar,
Keyboards,

Female Vocalist




CSB

can add a full section of horns with tunes that highlight it.


CSB can tailor a 3-hour, two set gig to focus exclusively on 70s rock classics or 80s or exclusively dance tunes.


CSB

can mix our set to include originals.
SONG LIST
Black Velvet- (Alannah Myles)
Blue Morning, Blue Day- (Foreigner)
I Hate Myself- (Joan Jett)
Ooh La La Paris- (Grace Potter)
Separate Ways- (Journey)
Candle in the Wind- (Elton John)
Rollin in the Deep- (Adele)
Simply the Best- (Tina Turner)
Steamy Windows- (Tina Turner)
Eminence Front- (The Who)
U Give Luv Bad Name- (Bon Jovi)
Kiss- (Prince)
Superstition- (Stevie Wonder)
Leave Ur Hat On- (Joe Cocker)
Get Ready/Papa Was A Rolling Stone- (Motown Medley)
Shallow- (Lady Gaga)
Little Sister- (Elvis Presley)
Unchain My Heart- (Ray Charles)
Better Man- (Beth Hart)
Mercedes Benz- (Janis Joplin)
Ready for Luv- (Bad Co.)
Bad Co.- (Bad Co.)
Hold the Line- (Toto)
All Jacked Up- (Gretchen Wilson)
Lie to Me- (Jonny Lang)
Old Time Rock'n'Roll- (Bob Seger)
I Wouldn't WTBLU- (Alan Parsons)
Love Sneakin Up- (Bonnie Raitt)
Chain of Fools- (Aretha Franklin)
Mary Jane- (Tom Petty)
Wild Nights- (Van Morrrison)
Cocaine- (Eric Clapton)
Stand by Me- (Ben E. King)
Sleeping with the TV On- (Billy Joel)
Hideaway- (Freddie King)
Love is a Lie- (Beth Hart)
Final Countdown- (Europe)
While My Guitar Weeps- (Beatles)
Died in Your Arms- (Cutting Crew)
Bad Influence- (Pink)
Dragon Attack- (Queen)
Crazy Little Thing- (Queen)
I Want to Break Free- (Queen)
Don't U Lie to Me- (Albert King)
Goin' Down- (Freddie King) Murat/Tom
Thrill is Gone- (BB King)
Little by Little- (Susan Tedeschi)
Long Train Run- (Doobie Brothers)
Knockin' on Door- (G & R)
Kansas City- (Wilbert Harrison)
Cissy Strut- (The Meters)
—
Originals:
1.Will Me New
2.Stand Down
3.TV Love Song
4.Inside out
5.All Pain Taught Me
6.BADGE
7.Closed & Captioned
8.Master of Vain
9.Synthetic Blues